A Win-Win for Property Management Companies and Renters.
Enable rent reporting and allow your residents to easily build their credit - at no cost to you.
Get a demo
---
A COMPETITIVE LEASING INCENTIVE
Attract and retain credit-conscious renters
Build (or rebuild) credit just by paying rent on time.
View and monitor credit reports & credit score changes.
Protect personal credit rating with instant alerts.
1M ID Theft Insurance & white glove Credit Resrotation.
Report historical rent payments on current lease.
---
One simple step to enable reporting
No extra work for your staff
Seamless intgration into your current payment system.
Increase on-time payments.
Reduce delinquencies and skips.
Turn-key marketing program.
Options to generate ancillary revenue.
Get a demo
---
How you'll incentivize responsible renters.

Reports payments to all three credit bureaus
RentTrack is the only rent reporting solution in the industry that reports rent payments to all three credit bureaus.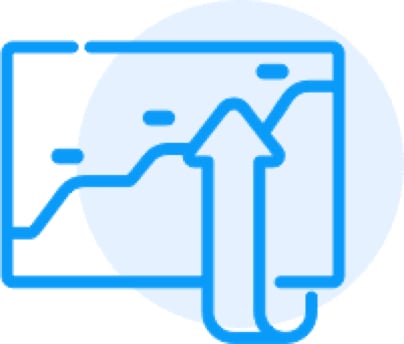 Residents track score while protecting their identity
Residents can view their score, see factors affecting their credit, and track changes with monthly updates.
Add up to 24 months of past rent payments
Residents have the option to report previous rent payments on the same lease for a serious credit advantage.
$1M Identity Theft Insurance & Restoration
Criminals can get a payday loan in residents' names, even file tax returns. That's why we include ID theft insurance and 100% guaranteed restoration.
---
Create a new revenue stream
Generate additional revenue from your property
While your residents get a credit-building advantage, you have the option to generate ancillary revenue for your property for each resident subscription to RentTrack Reporting.
Ancillary Revenue.
Increasing NOI.
Lowering evictions.
Filling vacancies.
Get a demo
---
Resources
From our blog:
19 Tried And True Online Property Marketing Tips to Fill Rental Vacancies Fast
Read article
5 Easy Ways to Create a Better Landlord-Tenant Relationship
Read article
Our commitment to security
PCI Compliant
PCI compliance ensures your sensitive data is protected. We work with an independent security assessor to conduct audits of our processes and systems to uphold the highest PCI standards.
Secure Practices
We use state-of-the-art cryptographic algorithms during data transmission and in our databases. We do not store sensitive credit or banking data on our servers.