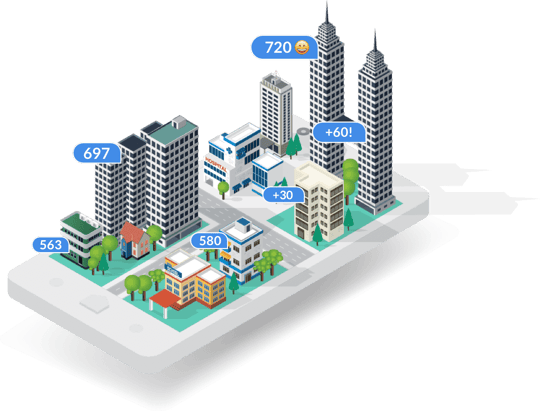 A must have amenity for renters with big benefits for Property Management Companies.
End-to-end custom solutions for reporting residents rent payments to all three credit agencies. Including but not limited: Generating Ancillary Revenue, Increasing NOI, Lowering evictions, Filling vacancies.
Get a demo
A Win-Win for renters & Property Managers.
RentTrack is the multi-family leader and pioneer of reporting rent payments to all three (3) credit reporting agencies Experian, TransUnion, Equifax. Our comprehensive solutions provide a WIN-WIN for property managers and their renters.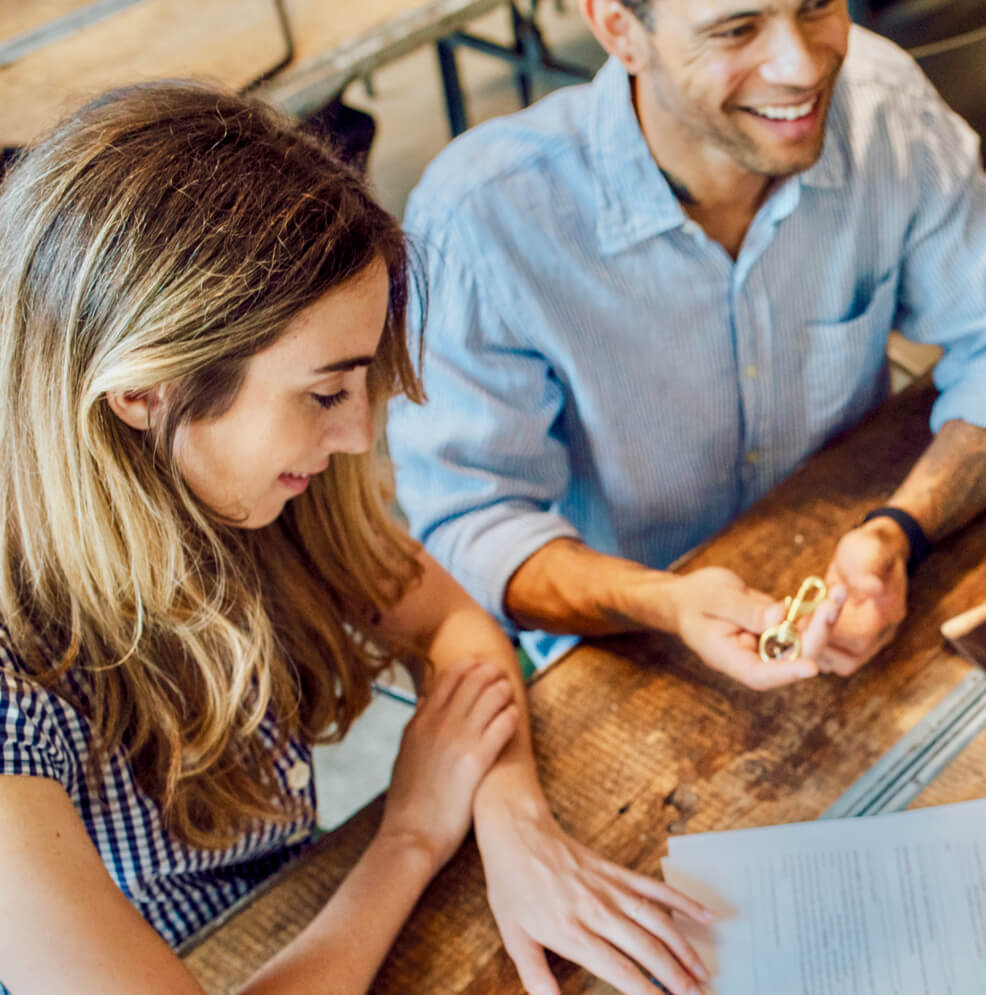 For Renters
If your property manager uses RentTrack, you can report your rent payments to the three major credit bureaus, allowing you to build credit using the payments you're already making.
Find my lease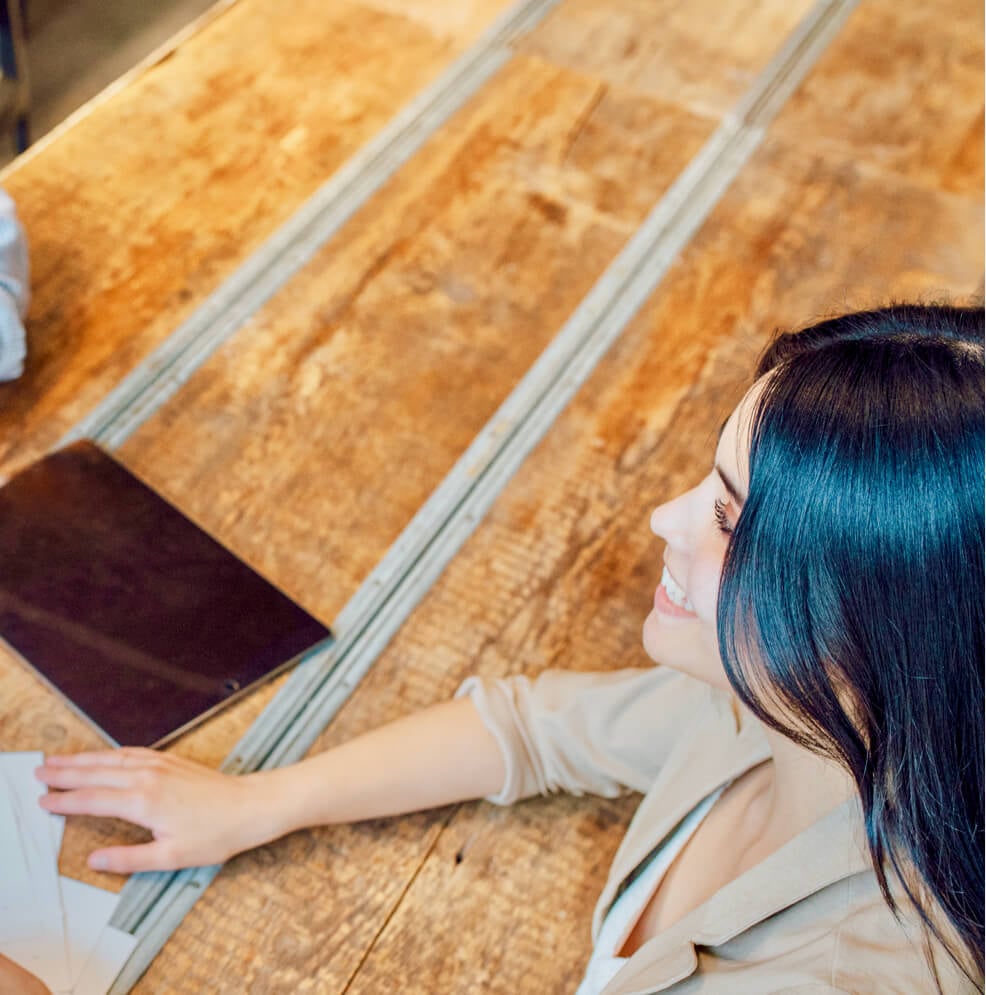 For Property Managers
Property Managers of any size and portfolio type benefit from customized options to offer credit building. Residents are incentivized and rewarded for paying rent on-time every time.
READ MORE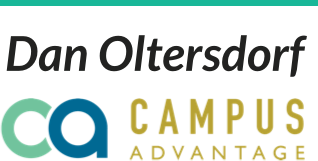 "Within a few months, it has enabled our residents to increase their credit scores by an average of 57 points."
---
<

How it works in three simple steps.
1. Residents are invited to sign up with RentTrack.
2. RentTrack reports the rent payments to the credit agencies.
3. Residents track their score while protecting their identity.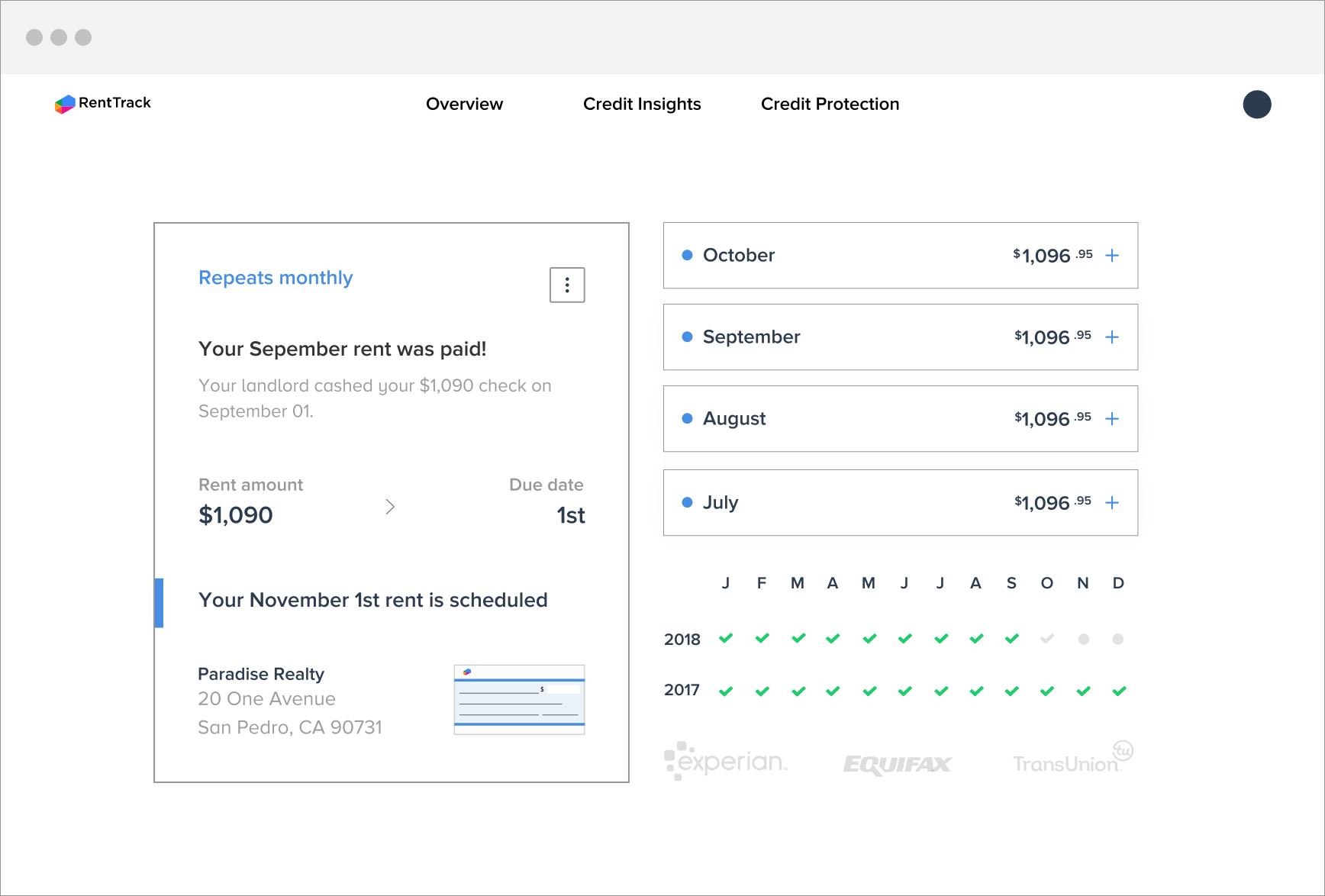 ---
Resources
From our blog: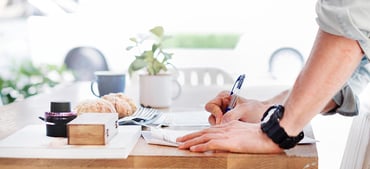 Everything You Ever Wanted to Know About Writing a Check (But Were Afraid to Ask)
Read article

5 Common Misconceptions About Reporting Your Rent to Credit Bureaus – And The Surprising Truth
Read article

Our commitment to security
PCI Compliant
PCI compliance ensures your sensitive data is protected. We work with an independent security assessor to conduct audits of our processes and systems to uphold the highest PCI standards.
Secure Practices
We use state-of-the-art cryptographic algorithms during data transmission and in our databases. We do not store sensitive credit or banking data on our servers.